aksA Group
We provide you with the highest level of services
We help customers implement best-in-class solutions for operational excellence, business analytics, and risk compliance management.
click here
Oracle EBS
Oracle EBS Suite.Oracle E-Business Suite is the most comprehensive suite of integrated, global business applications that enable organizations to make better decisions, reduce costs, and increase performance.
Hand Held Integration
Windows Embedded Handheld Devices
System Integration of Mega Projects
♦ System Analysis for integration
♦ Identification of gaps and deliverables
♦ Resourcing vendors
♦ Risk analysis
♦ RFP floating
GPS Based VTMS Solutions

Vehicle tracking systems are commonly used by fleet operators for fleet management functions such as fleet tracking, routing, dispatching, on-board information and security
Content Management System

Content Management System (CMS) is a computer program that allows publishing, editing and modifying content as well as maintenance from a central interface.
E-Ticketing Solution

E-ticketing has largely replaced the older multi-layered paper ticketing systems.When a reservation is confirmed, the airline keeps a record of the booking in its computer reservations system.
Billing Solution

Complex billing has never been simpler.Our main mission is to design and implement, superior customer support solutions that allow our clients to maintain a profitable operation.
Connectivity Solution

Connectivity Solutions, give you a competitive advantage through design and implementation of flexible and reliable IT Solutions.
Business Solutions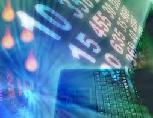 ♦ Business Analytics
♦ Managementy
♦ Customer Experience
♦ Enterprise Management
♦ Human Capital Management